Samples of Floral arrangements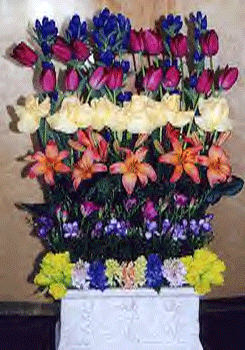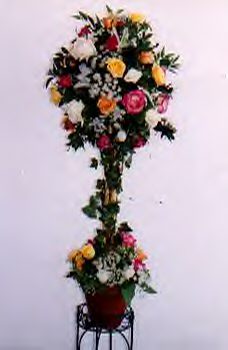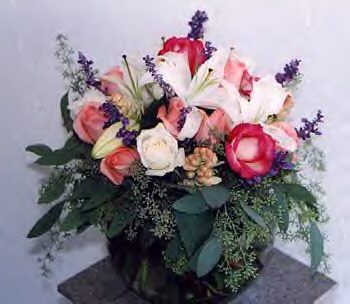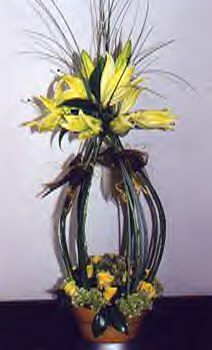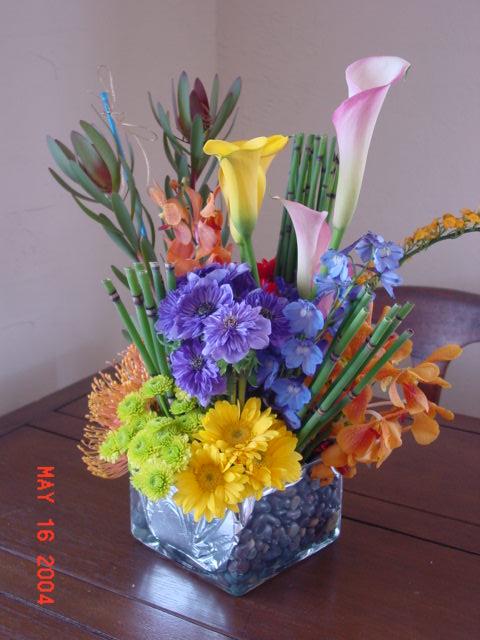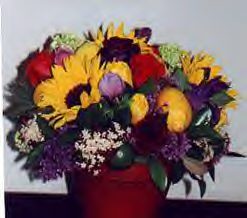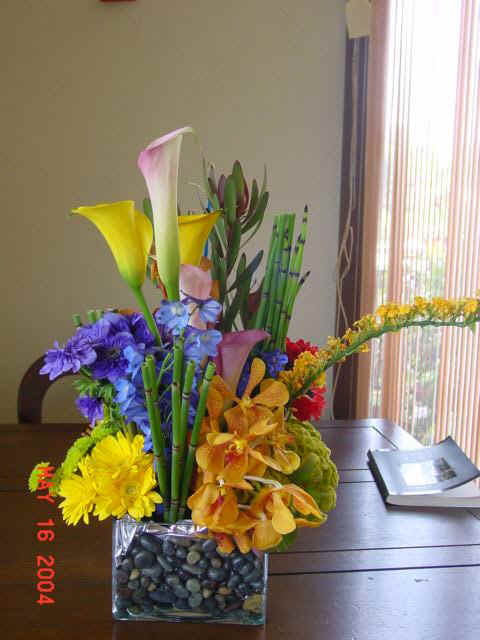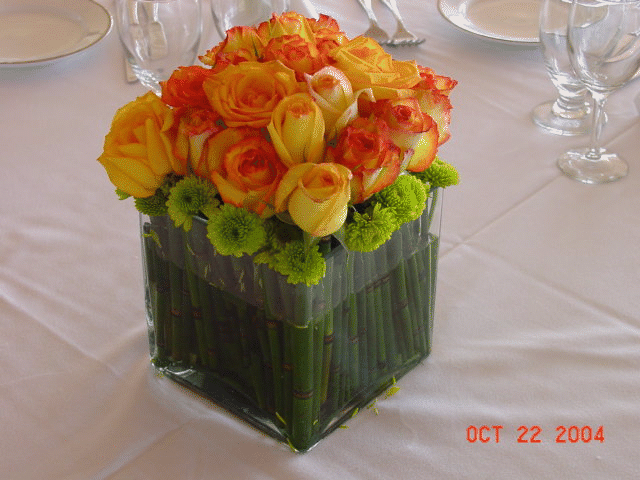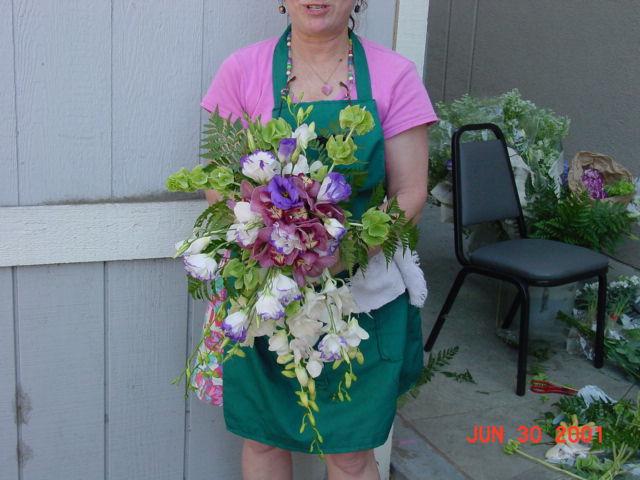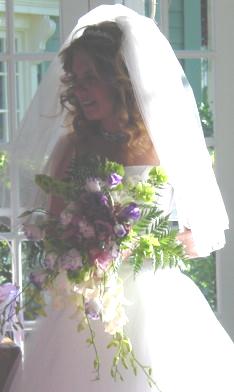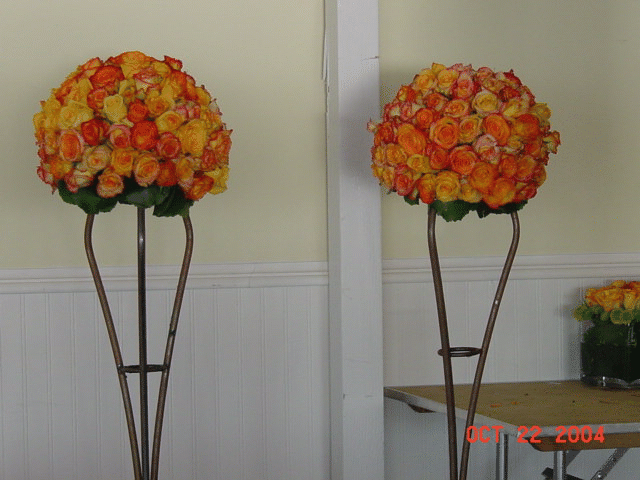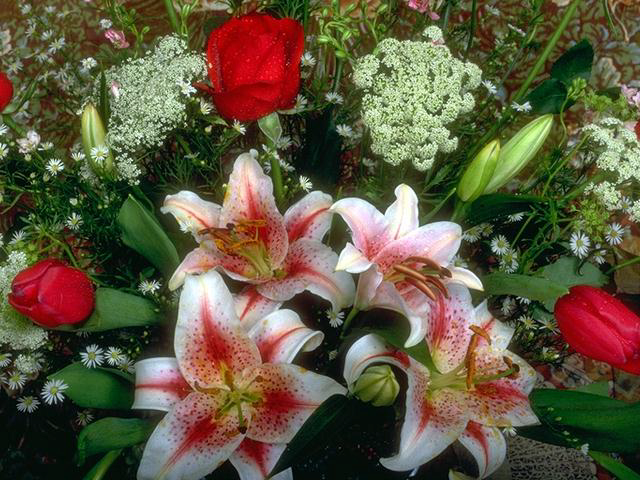 Rose Balls on Pedestals Wedding Lilys, roses, Queen Annes Lace Cymbidium Orchids
Guzmania Bromeliad Coleus
Fishtail Palm, Rhaphis palm, Ficus, Silver Queen, Bromeliads, Pothos, Bird of Paradise
Silver Queen, Areca Palm, Neanthebellum, Dracena Marginata, Flower Arrangements
Dracena Marginata, Bromeliad, Orchid, Rhaphis Palm Kentia Palm, Flower Arrangement
Shelley's Mosaic Art see more..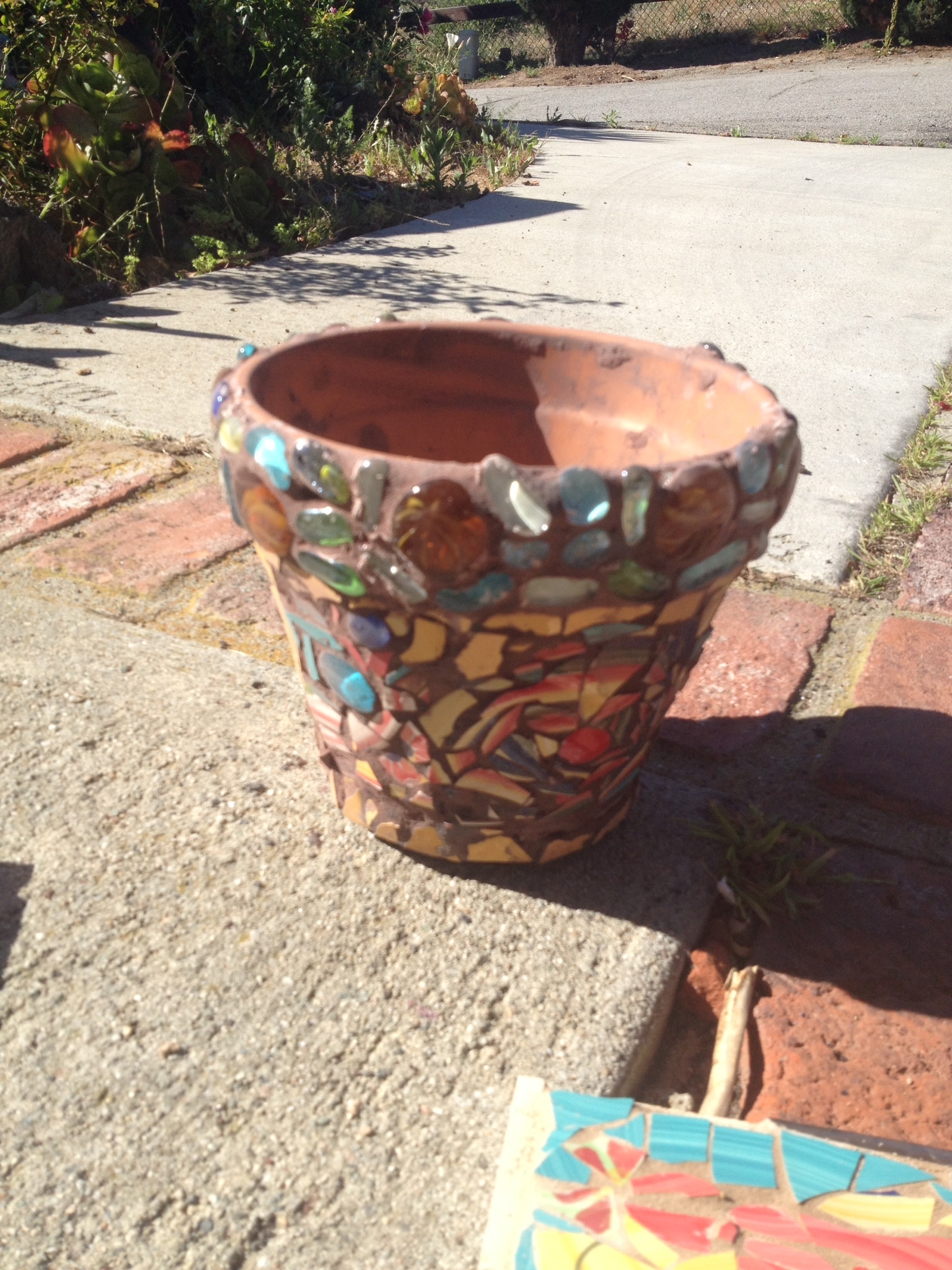 ..
The Plantscape Industry has made many compelling plant benefit claims:


| | | |
| --- | --- | --- |
| | | Plants decrease employee stress and enhance productivity by 12% |
| | | Plants contribute oxygen in "Green Building" programs |
| | | Plants in the workplace help attract and retain today's selective employee |
| | | The aesthetic value of plantscaping is the primary ROI for plant investments |
| | | Plantscaping helps create energy efficiency without Sick Building Syndrome |
NASA Research


Over 25 years ago, NASA became aware of the potential indoor air pollution problems in manned space shuttles and space stations. These concerns culminated in a (2) year research
program aimed at finding out whether plants in a sealed, controlled environment could
eliminate common household and work-related pollutants.


Researchers found that one potted plant per 100 square feet of floor space can help

clean the air in the average home or office. In more sophisticated approaches, new
building designs can incorporate plant-filtering systems built into atriums, lobbies and
walkways.


According to Dr. William Wolverton, NASA's principal investigator in this research:


"Low levels of chemicals, such as carbon monoxide and formaldehyde, can be removed

from indoor environments by plant leaves alone, while higher concentrations of
numerous toxic chemicals can be removed by filtering indoor air through the plant
roots surrounded by activated carbon.


The carbon absorbs large quantities of toxic chemicals and retains them until the plant

roots and associated microorganisms degrade and assimilate these chemicals."

Bioregeneration


Bombarded with toxic fumes from carpets, furniture, office cleaning products, and copy
machines, the average employee is inundated with toxic chemicals indoors.


| | | |
| --- | --- | --- |
| | | According to the EPA, "Employees who work in buildings of man made materials inhale |
| | | over 300 contaminants every day." |
"My Wedding Bouquet- My Mom, Shirley Marks, and Me, Shelley (Marks) with my "first corsage"
Wedding Bouquet: Orchids, roses, stephanotis, Queen Anne's Lace, Lilies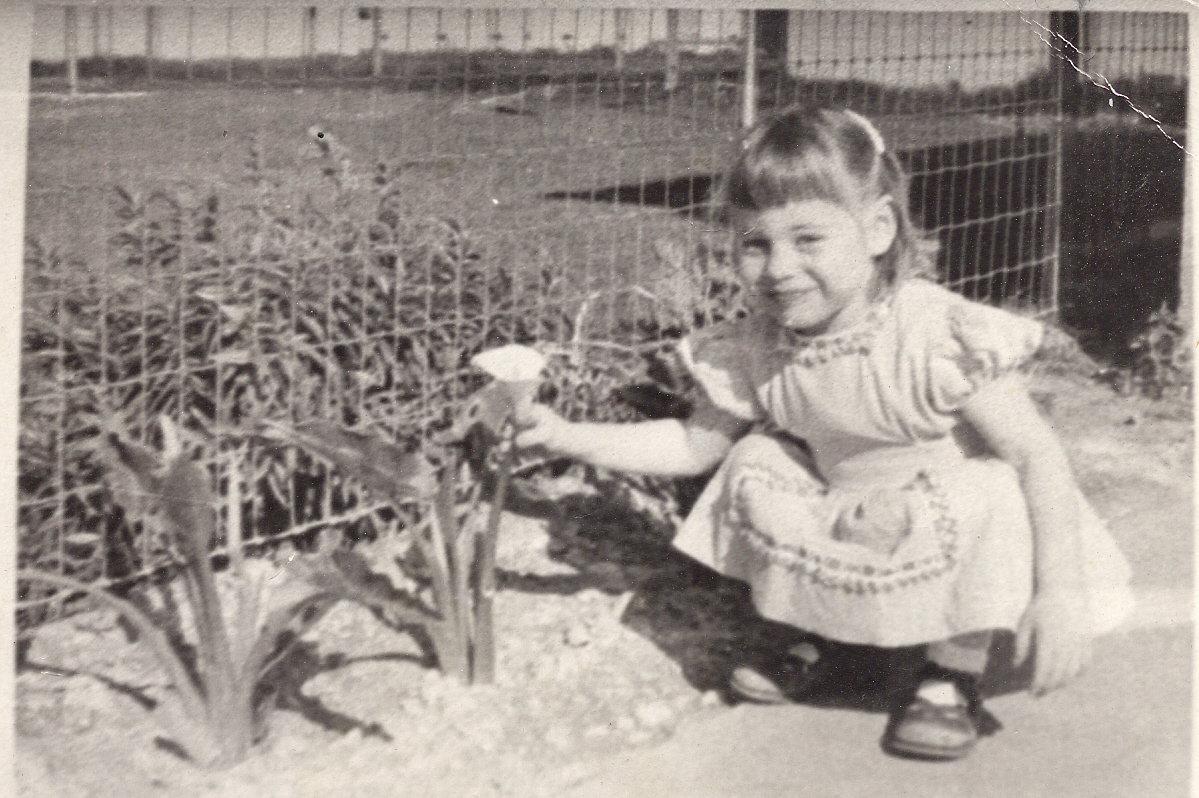 I started out early in the garden, loving flowers and plants
Floral arrangement Prices Vary Depending on kind of flowers, Quantity, Season, Color, Containers, delivery Location
Service provided locally in Los Angeles, Santa Monica, San Fernando Valley, Malibu, Ventura County
Shelley Marks, above, in the Greenhouse, 1974, Santa Monica Evening Outlook Newspaper Report on Interior Plantscapers and their successful businesses.
Shelley Marks-Kramer, Impressionist Artist
Please visit my "Fine Art Impressionist Painting Webpage" to cover your walls with Impressionist Art
Artistic Art and Tile Work, Murals and 'trompe l'oeuil (Or l'oeil) and Faux Painting for Home, Office

Click here to see pictures of tile art and mural work

For more information on any of the above service plans, please call

310 457 5176 or Email Shelley at Helthcom@aol.com

Also please visit these websites::

Also visit:

Dream wedding planner.com, wedding planner, how to become a wedding plannerr

top of page<

Healthy-Communications.com. All rights reserved.

Telephone: 310-457-5176 | For General Information: helthcom@aol.com

Webmaster for Healthy-Communications.com: Shelley R. Kramer