Hi, I'm Shelley R. Kramer and I Welcome you to my website for information on health, wellness, artwork, gardening and more...

ality

Malibu City Hall Health and Wellness Fair, Wednesday, October 11, 2017, 11 am to 2pm, I will be hosting a booth there with safe and healthy products for body and home, and healing gemstone jewelry. Please come by and visit and see all the wonderful products.

_

________________________________

October 19, 2017, I will be teaching a line dance class at Malibu City Hall, 10 am to 11am. Come and join us for a rootin, tootin, boot scootin fun time.

_________

Shelley's Information about Healthy Lifestyles***

In visiting this website you will also learn Information on how to live a Healthy Lifestyle with Safe, Health conscious products for your bodies and homes, the Environment and the Planet!

We are Dedicated to finding safety conscious resources for the consumer health and wellness products industry, that empower consumers and help them make informed healthy product choices, without controversial and questionable ingredients

.

I lost my beautiful mom in 1982, at age 56 from breast cancer. She had worked for Revlon cosmetics putting toxic cosmetics on women across the US for 20 years. I am a cancer survivor myself and do not want to happen to my Mom or me to happen to anyone else.

I am a cancer survivor who is passionate about this health issue and has made it my life's mission to educate the public on the avoidable risks of cancer from daily used questionable ingredients by helping them read labels and understand there are safety conscious alternatives available
Shelley's Favorite Business: Certified Organic products from www.PureHaven.com/ShelleyKramer For Body and Home, including cosmetics
_________________________________________
Another one of my favorite companies for healthy nutritional products.
___________________________
www.MalibuGardenClub.org Meetings start up again in
January, 2018
29500 Heathercliff Road, Malibu
For more Info contact: Linda Androlia
Phone: 310-457-3860 or
Email: info@malibugardenclub.org
----------------------------------
Mosaic Art -Shelley's artistic projects:
Inspired by Spain's famous "Gaudi"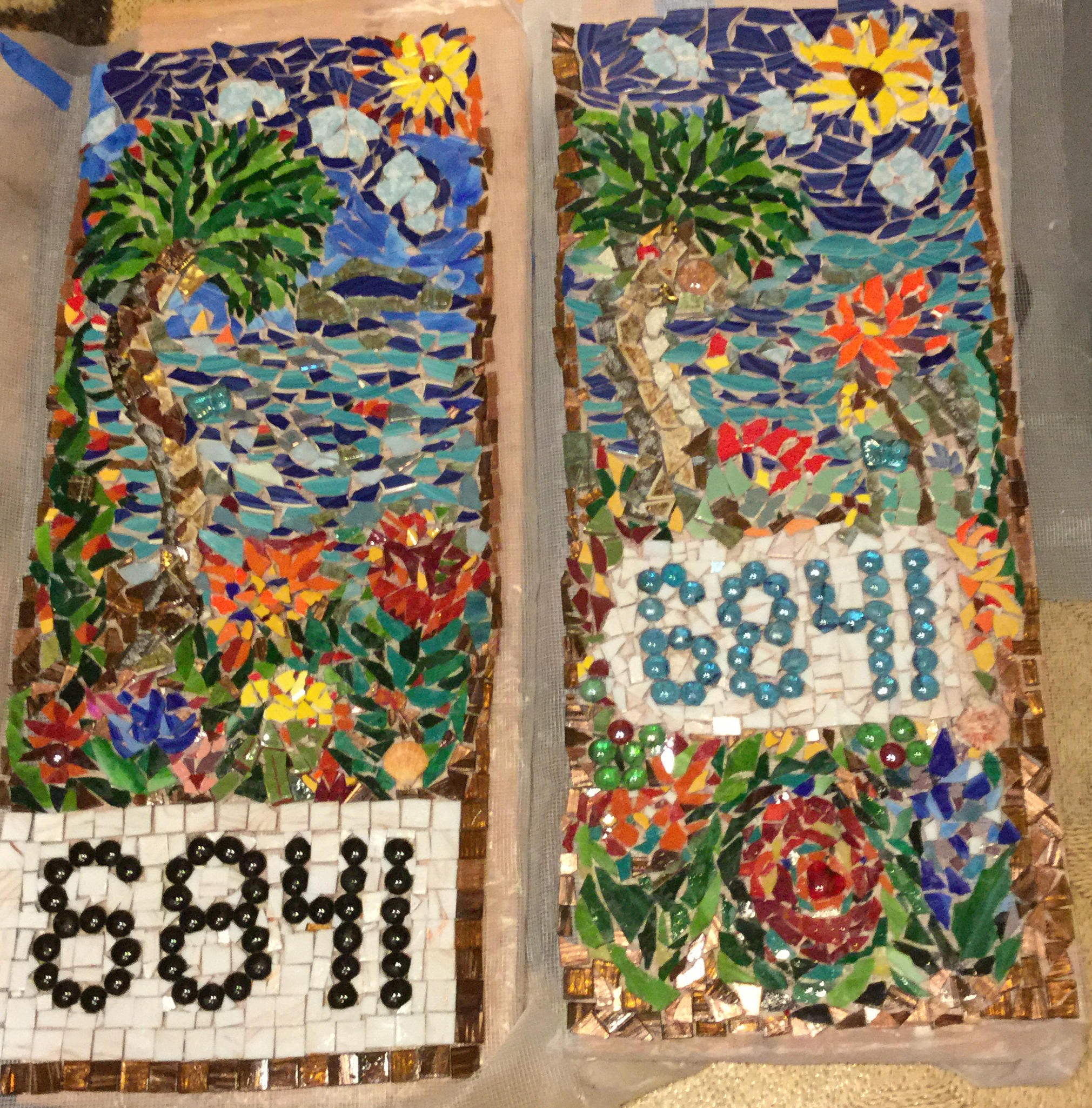 Sides of the Mailbox (not grouted)
Here are some pieces I have been creating lately and I hope you might enjoy in your home.
Mosaic Art work, on potted plants and wall hangings. Here are some pictures.
This one is called Imagine
This one is called Friends can be used as a trivet
This one is called Dream
This is how I make the tiles on the ceramic pots, first creating them flat on mesh. Then glueing to terra cotta pots. Then grouting and cleaning each tile. Lots of time and work, but I love it.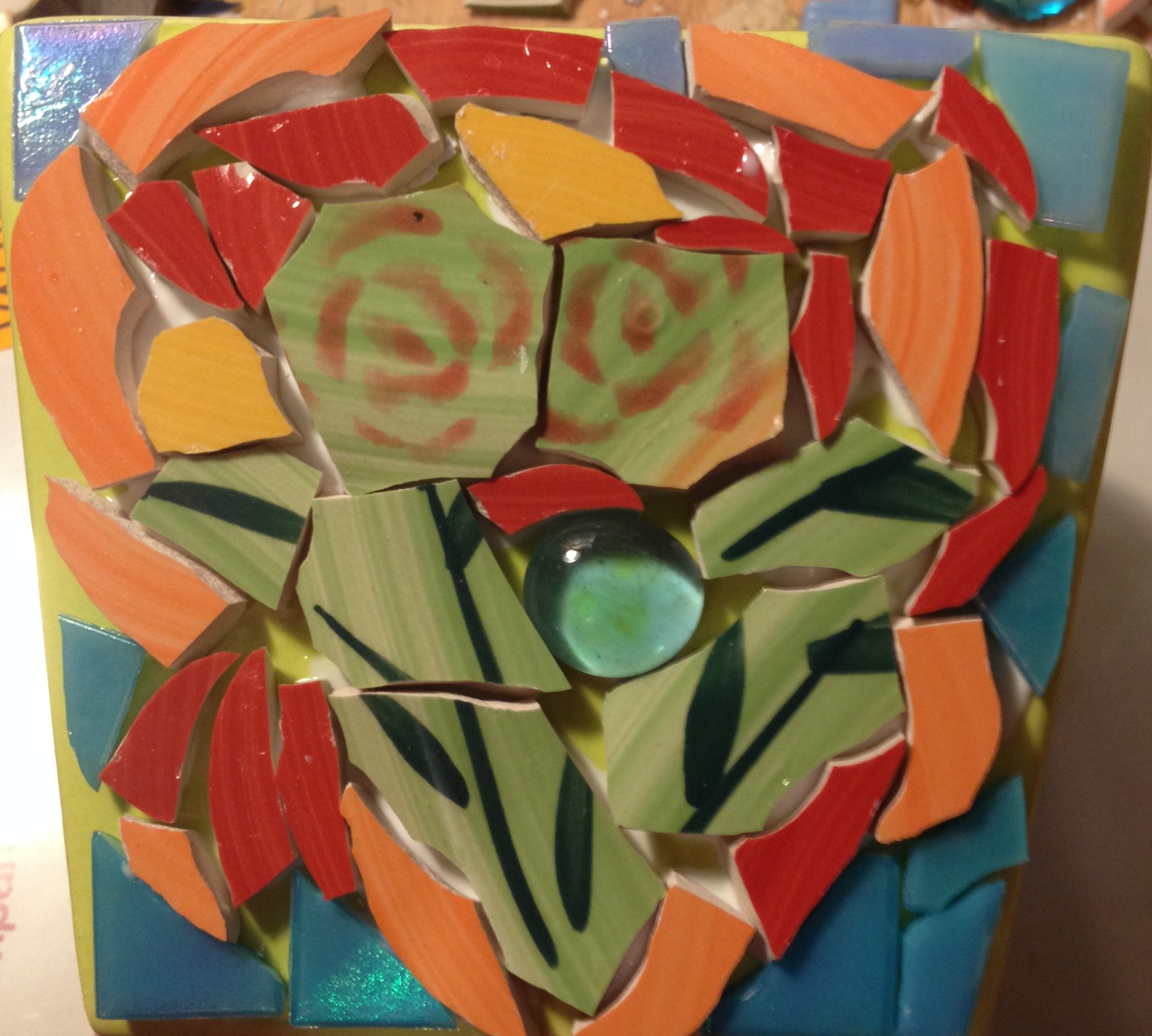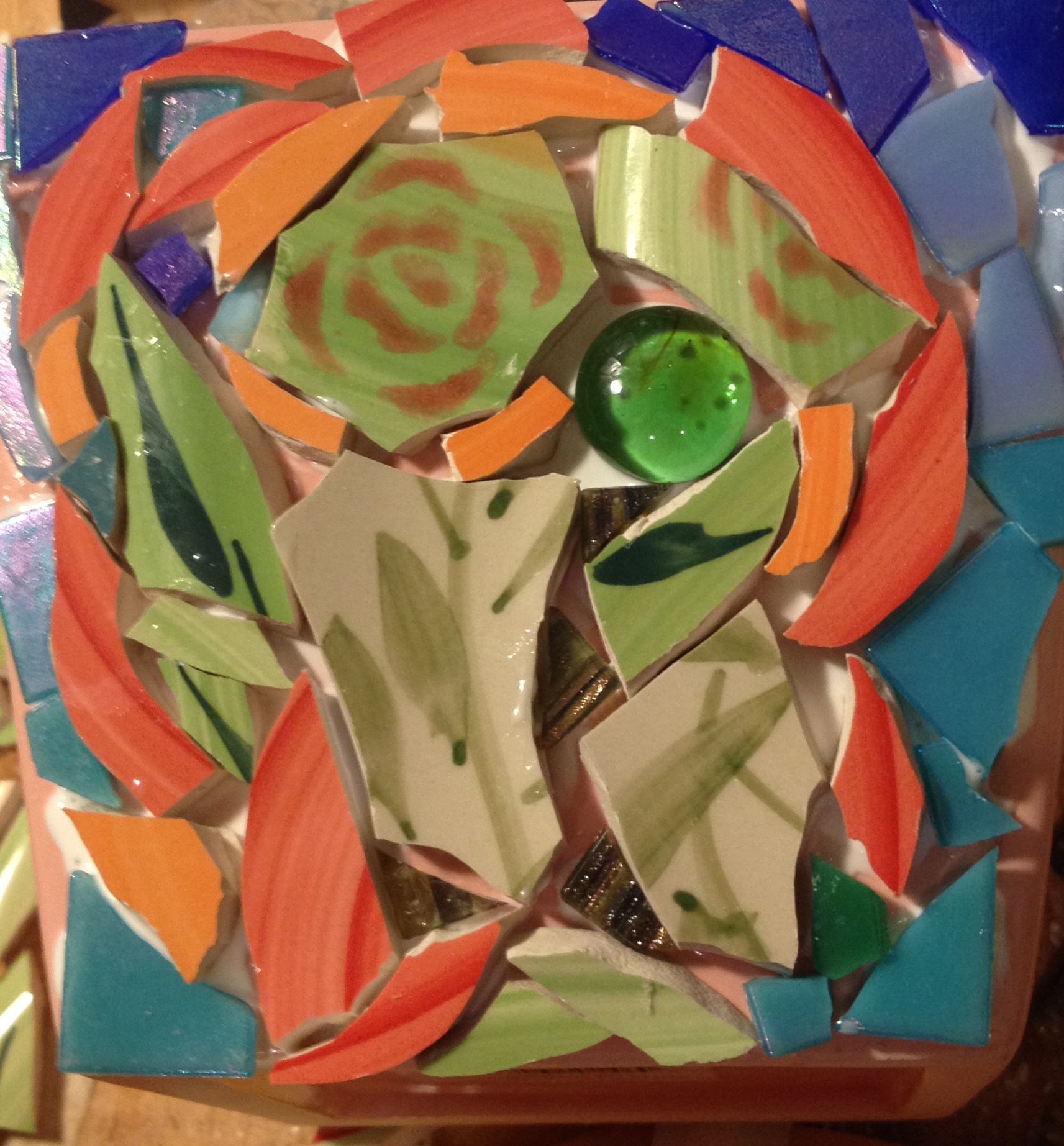 These are just one side each of 5" glazed ceramic pots, no grouting.

------------------------------------------------------------------------------------------------------------
"Let us be grateful to people who make us happy, they are the charming gardeners who make our souls blossom." Marcel Proust
___________________________
People want to Know how to stop Climate Engineering
Shelley R. Kramer
Director of the Cancer Prevention Coalition for Los Angeles See Listing of seminars available. Seminars coming up, please sign up for mailing list by sending email to: info@Healthy-Communications.com